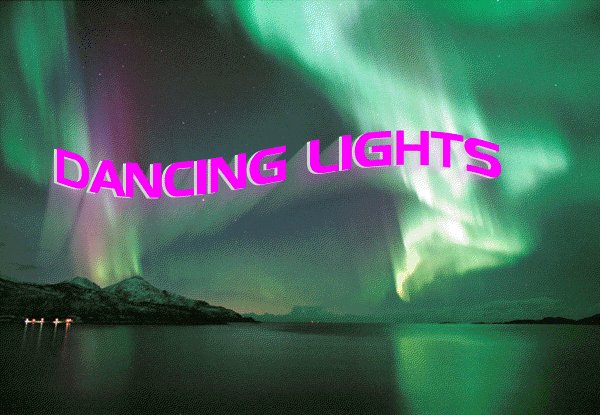 Chasing The Lights!
Northern Lights Journey
Presents:
Journey To Tromso Norway


Have you ever dreamed of seeing the Aurora Borealis? Watching this magical dance changing colors with shimmering curtains of light right before your eyes? If this is your dream, then this is one of the most unique travels you can experience!
Forget the sun tan lotion and palm trees on that beach you love and get ready for one of the most spectacular shows produced by Mother Nature, The Northern Lights!
So, Fill your suitcase with warm socks, jackets, gloves and snow boots. Grab your camera and passport and get ready to head for Norway. Here you will land in Oslo, then take a short flight to the ?Little Paris? of the North; Tromso Norway. Located at the top of the world.

You will be amazed at how this magical city sparkles in the night sky surrounded by snow capped mountains that take your breath away! Standing under the Aurora, will open a palette of new senses and sights that will inspire! Your life with be changed from that moment on, for you have finally arrived to experience the Dancing Lights at the top of the world!
Don't forget to sign our guest book and share your experience or dream of dancing under the lights!
Visitors to our site: